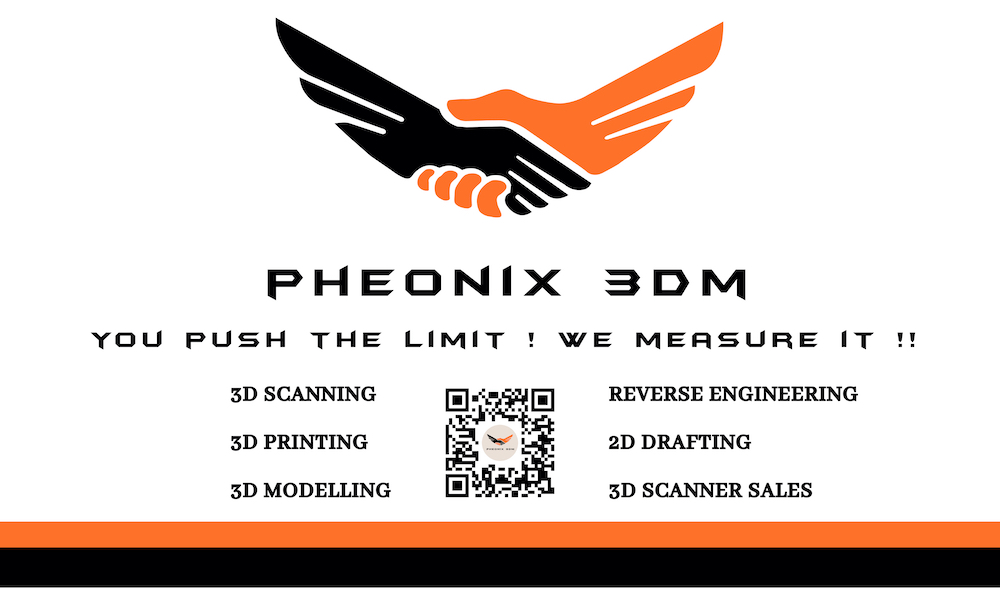 Pheonix 3D Metrology and Design Solutions
At PHEONIX 3DM, we have years of experience and expertise in delivering cost-effective and premium quality solution for all your drafting, technical and digital needs. Our mission is to offer complete value to our customers by providing them with engineering and related services using the very latest technology and software.
Develop and build prototypes in digital format, and thereby, decrease the cost of product development
Acquire an in- depth insight about the products of your competitors with 3D CAD modeling
Optimize the quality of the product by obtaining insights through 3D scan to CAD conversion
To match shop-floor changes, we update CAD models
Redesign a part of your product without manufacturing flaws through virtual inspection and simulation
The mission of Pheonix 3DM is dedication to the highest quality of customer service delivered with a sense of warmth, friendliness, individual pride, and company spirit.
Build the best product, cause no unnecessary harm, use business to inspire and implement solutions to the environmental crisis.
To become the world's most loved, most flown, and most profitable Scanning Company. Pheonix 3DM is all about customer service.
What is 3D scanning?
3D scanning is a process of analyzing an object from the real world, to collect all the data in order to recreate its shape and appearance, digitally. Thanks to this process, the object can become a 3D model, which could help you as a base for the 3D project you are about to develop, but it can also be useful to reconstruct, analyze, or simulate ideas. Different machines and methods exist to 3D scan objects. You might not know it, but there are different ways possible to create a digital version of a real object. We are going to see more in detail of how each of them works. There are a lot of different 3D scanning methods, but today, we will focus on three of them, that we can consider as the main ones: Laser 3D scanning, photogrammetry, and structured light scanning. The choice of the 3D scanning technique will be made regarding your project or its context.
What is 3D Modelling?
3D modeling is the process of developing a mathematical coordinate-based representation of any surface of an object in three dimensions via specialized software by manipulating edges, vertices, and polygons in a simulated 3D space. Three-dimensional (3D) models represent a physical body using a collection of points in 3D space, connected by various geometric entities such as triangles, lines, curved surfaces, etc. Being a collection of data (points and other information), 3D models can be created manually, algorithmically (procedural modeling), or by scanning.Their surfaces may be further defined with texture mapping.
What is Reverse Engineering?
Reverse-engineering is the act of dismantling an object to see how it works. It is done primarily to analyze and gain knowledge about the way something works but often is used to duplicate or enhance the object. Many things can be reverse-engineered, including software, physical machines, military technology and even biological functions related to how genes work. Depending on the technology, the knowledge gained during reverse-engineering can be used to repurpose obsolete objects, do a security analysis, gain a competitive advantage or simply to teach someone about how something works. No matter how the knowledge is used or what it relates to, reverse-engineering is the process of gaining that knowledge from a finished object.
What is 3D Digital Inspection?
3D inspection is an advanced measurement technique for industrial parts in which the shape and dimensional analysis are performed in a three-dimensional way.3D inspection is an appropriate application for a complicated part with challenging profiles or many features that conventionally take time, such as CMM . In order to use 3D inspection software, the user should have a 3D scanner or 3D scan files as a reference.
Digitizing or 3D scanning: results in a cloud of points.
3D alignment or re-alignment: positioning of the cloud in the 3D file (theoretical CAD)
Comparison of theoretical model and digitized model: preparation of control report
Services
Check our Services
Portfolio
Check our Portfolio